Develop acting skills through song for solo learners, duos and groups.
Group Musical Theatre
The following can be found on the official LAMDA website – https://www.lamda.ac.uk
"Using the supportive group environment, individuals will flourish as they explore acting and harmony or choral singing skills.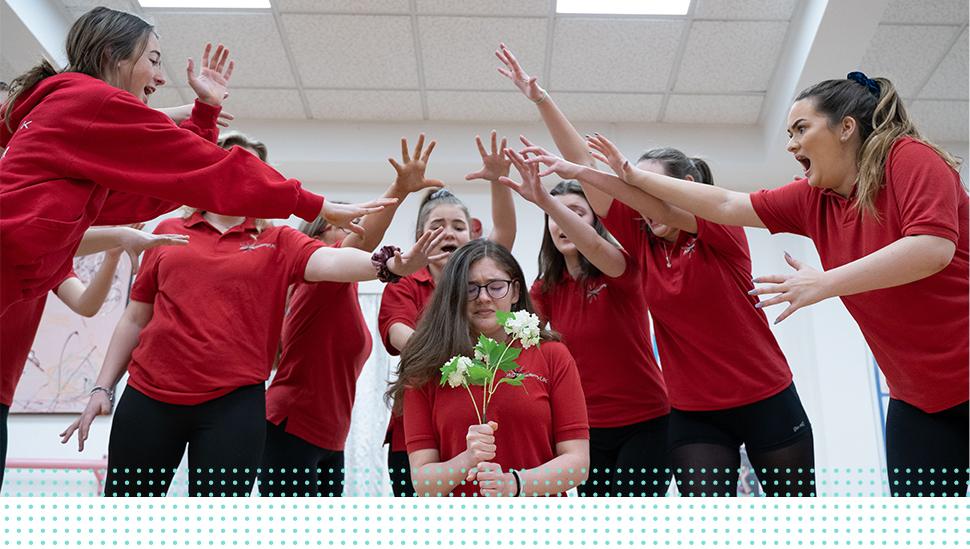 About the Group Musical Theatre exam
Our Group Musical Theatre exams encourage learners to develop both their musical and acting skills as a group – performing their scenes together as a full cast.
Groups can be made up of between three and 15 learners. They all perform both dialogue and songs, with everyone taking part as a chorus.
As the learners work through the grades they develop their technical skills, deepen their understanding of the material and bring more creative responses to their scenes.
Teamwork is essential. The group is graded as a whole, receiving one collective result for all their hard work."