The students of TFX have been gearing up for a very special event which took place on Friday, the 10th of March.
The Inverness Highland Heroes event, sponsored by Inverness Airport and held at the prestigious Drumossie Hotel, turned out to be a huge success!
This event celebrates the achievements of local heroes who have gone above and beyond to make a difference in the community.
The categories include Brave Child of the Year, Primary & Secondary School Teacher of the Year, and Overall Hero of the Year.
It's a night of celebration and recognition, and the students of TFX are honoured to be a part of it.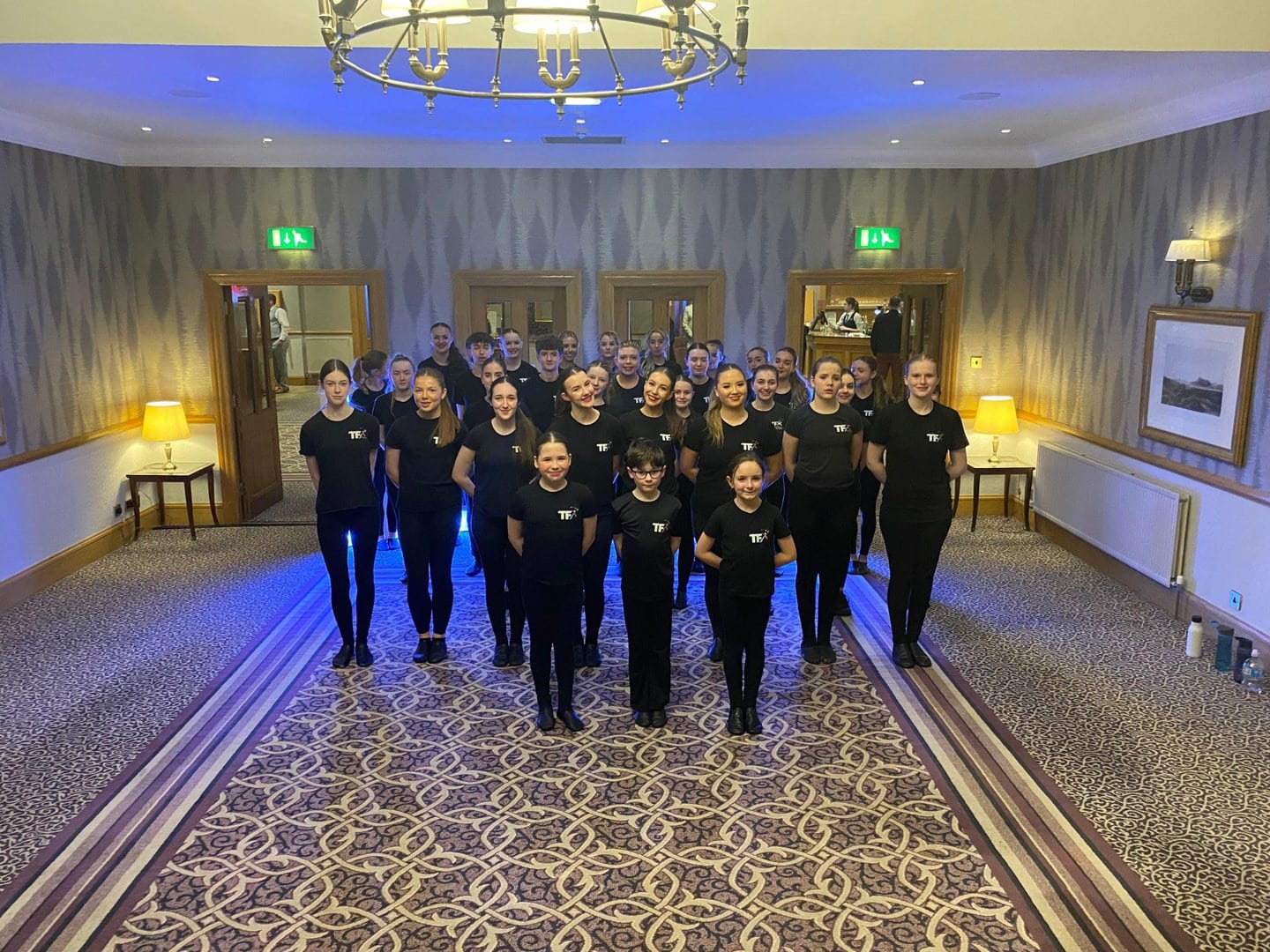 The students of TFX provided special entertainment for the Children's Award section of the night.
They have been preparing for weeks, practicing dance routines and choir arrangements to ensure that they delivered professional and memorable performances.
The dance routine was performed by the TFX Performance Company and set to the song "Amazing" by Foxes.
The routine was choreographed by Claire Darcy, and the song was chosen by the students themselves to mark this amazing night.
As usual, the students performed their energetic routine with perfect synchronisation which captivated their audience.
In addition to the dance routine, TFX students also be sang a special choir arrangements put together by their singing teacher Alison Gilliland.
The students sang "Take my Hand", "It Means Beautiful" and "Spotlight" from Jamie the Musical.  All performances were beautiful and moving, with the students' voices blending together in perfect harmony.
It's no easy feat to perform in front of a large audience, especially at an event as prestigious as the Inverness Highland Heroes. But the students of TFX were more than ready for the challenge. They had been practicing tirelessly and were excited to showcase their talents and be a part of this important event.
We're very proud of the students of TFX both for their performance at the Inverness Highland Heroes event but also their professionalism. They have done an amazing job and made their school and community proud.