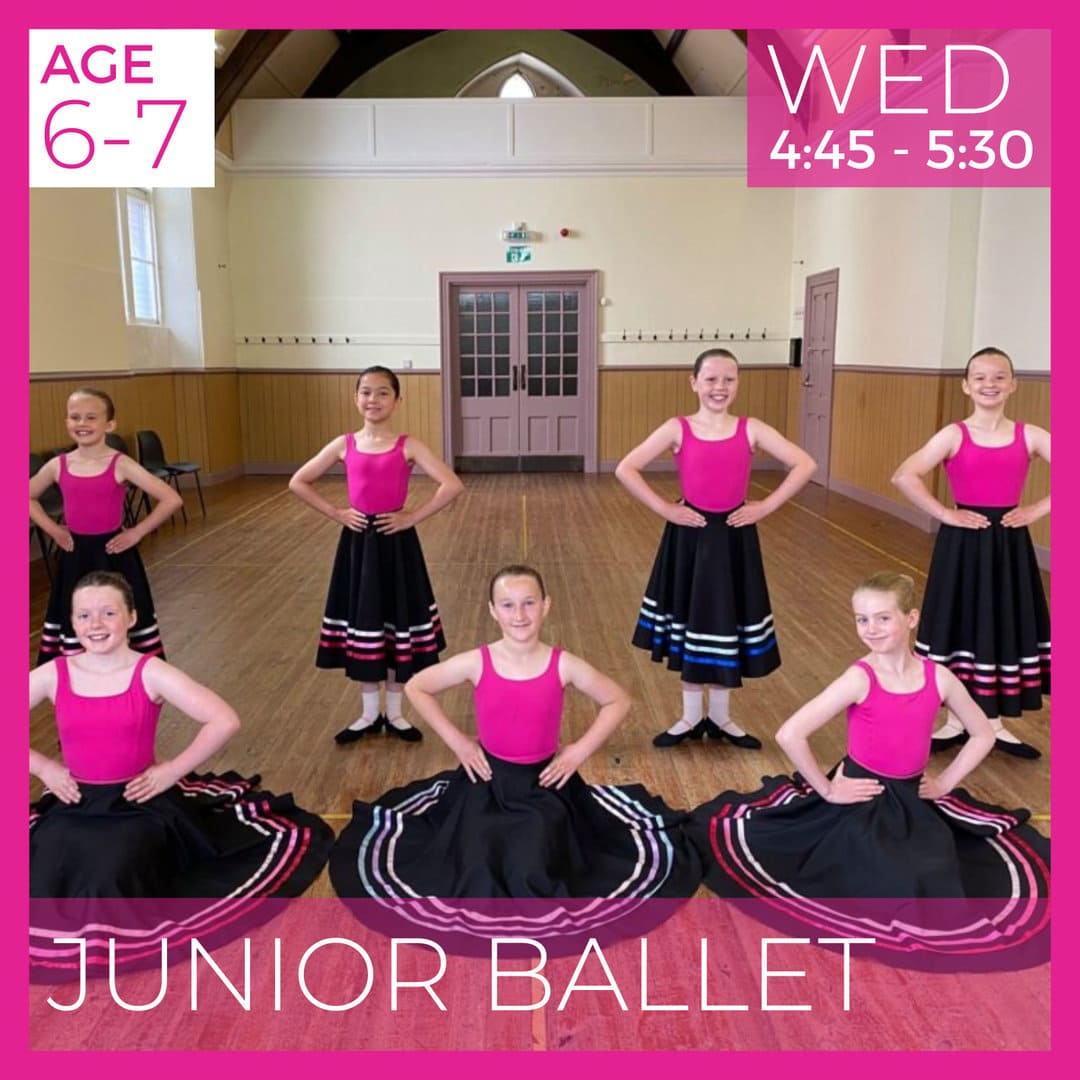 Wednesday 4:30 – 5:30
Age 6-7 years
Junior Ballet is the step-up syllabus from Foundation Ballet
It includes an introduction to barre work, centre practice, allegro, simple enchainments and creative ballet themes to inspire young dancers.
In addition to simple barre and imaginative centre practice ideas, the syllabus has creative themes such as: the Weeping Willow Fairy dance, the Magic Shawl dance, Phoenix from the Fire, and the Woodland Ball with the wicked witch as our uninvited guest!
Children are also introduced to the music of ballets such as Swan Lake, Giselle and Coppélia.
Learning is made fun with the Junior Ballet Award scheme. Children collect ballet vocabulary stickers in their Junior Ballet dictionary and work towards Level 1, Level 2 and Level 3 badges.
The vocabulary includes the French ballet terms, names of ballets and musical terms. This syllabus can also be used to support association grade exam work.