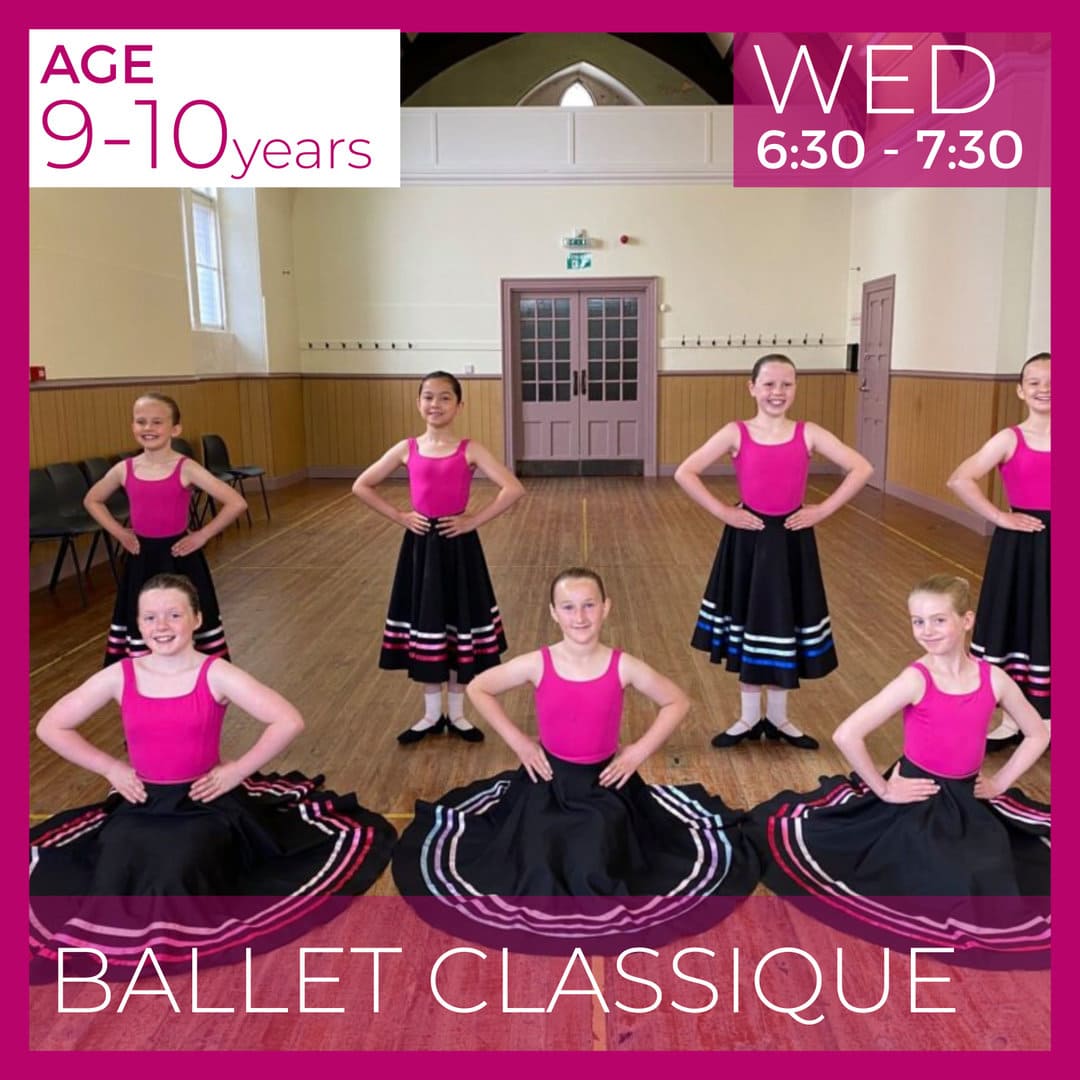 Wednesday 6:30 – 7:30
Age 9-10 years
Ballet Classique is a fun programme providing young dancers with amazing opportunities.
These include opportunities to learn more about the world of ballet and dance, reinforce ballet vocabulary, study theatre craft and explore how art, sculpture, shape and form, nature and literature can be used as creative stimuli for dance and movement.
Students can show and share their other skills such as writing, research, art and design and poetry as they complete the challenges.
To celebrate students' achievements there are a total of six Ballet Classique medals to work towards.
To receive the award, students gain five Ballet Classique merit stamps by completing five study challenges.