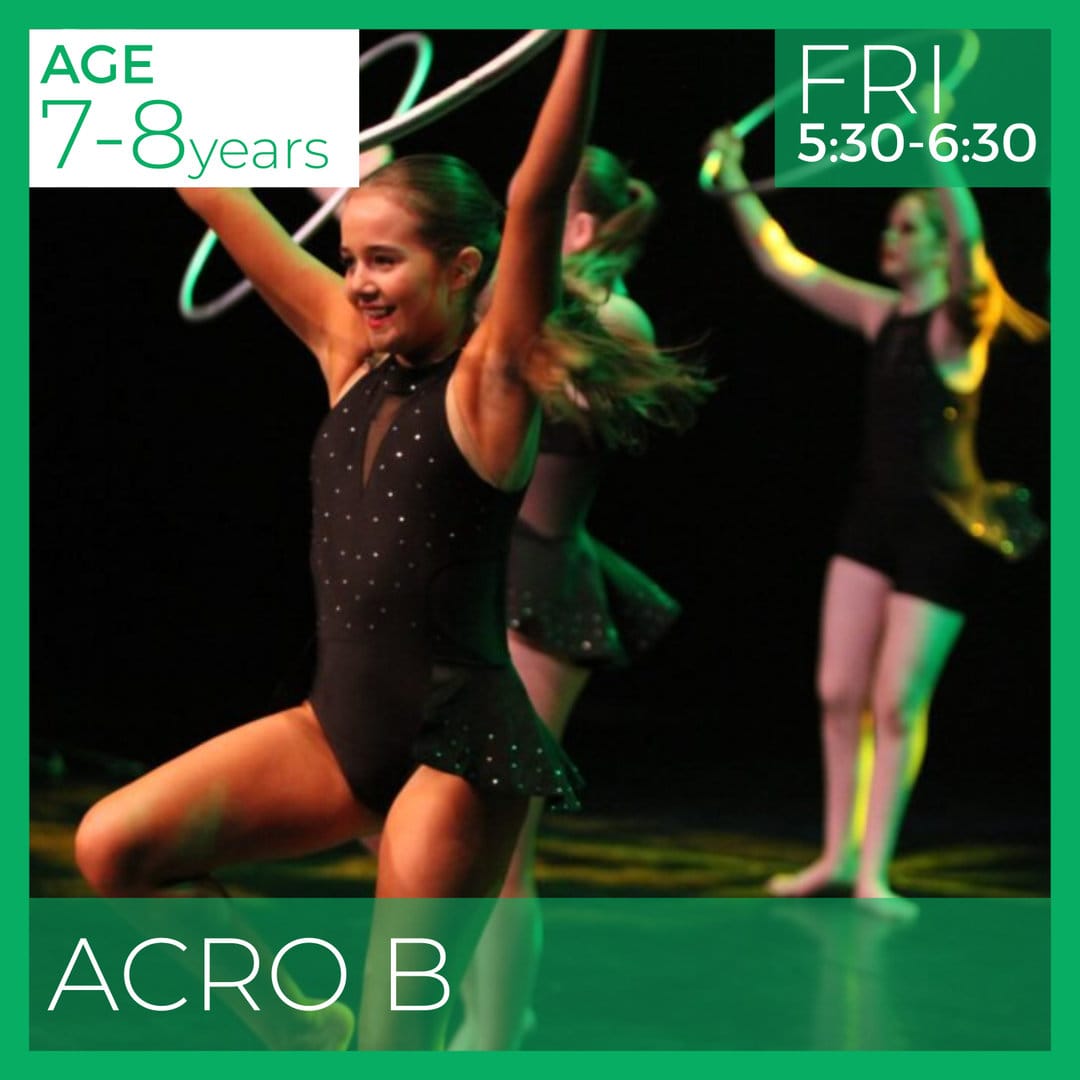 Friday 5:30 -6:30
Age 7-8 years
Acro B is the third level in our Acrobatic Arts Syllabus.
At this level students can start to work towards an exam level. Acrobatic Dance, or 'Acro' as it is commonly referred to is the beautiful fusion of classic dance technique and the precision and athleticism of acrobatic elements.
Often defined by unique choreography, Acro dancers seamlessly blend musicality, emotional expression, line and extension with acrobatic movements in a dance context.
This class is often described as a mix of gymnastics and dance. Acro is an especially exciting style for dancers to master as training in both dance and acrobatic elements is required.
Acro technique includes balancing, limbering, tumbling and partnering, based in flexibility, contortion and strength.

Verra Jean says
"I love seeing my friends at this class, we have great fun and even though we work really hard it always makes me smile."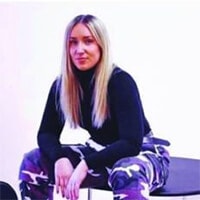 Jade says
"I love Acro B as we start to see the confidence and skill coming through from the students. With the combination of dance technique students improves overall coordination and we see such consistency and dedication from our Acro B class."