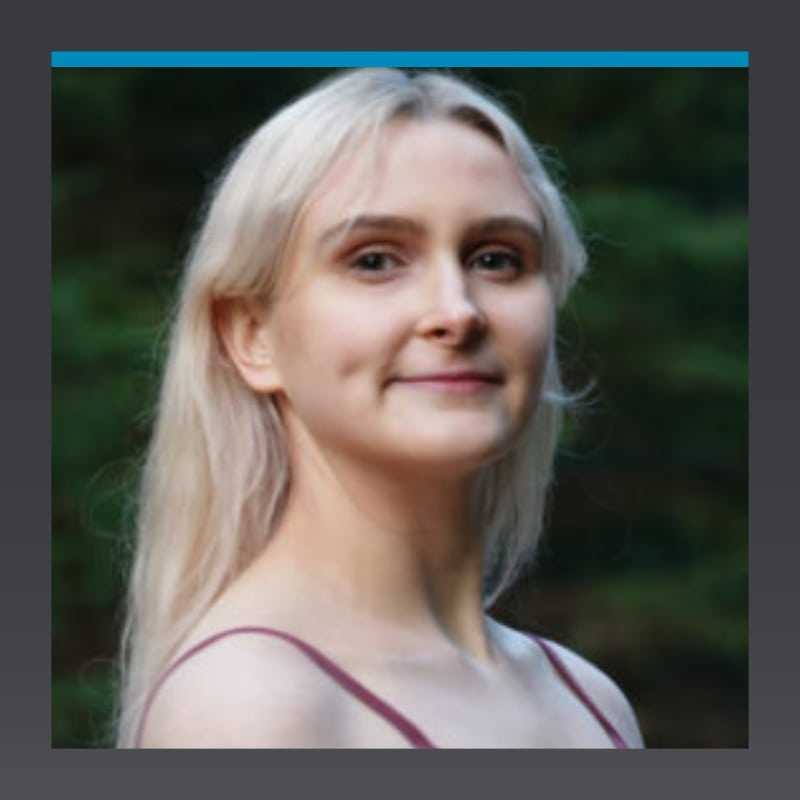 Emilia has been dancing and acting from around the age of 5.
She started her journey as a child in the Highlands with youth musical theatre and highland dancing, going on to continue her dancing at Eden Court as part of their Young Dance Company, as a member of Tru-Unity/Hip-Hop Highland and as a key choreographer and performer for Alness Academy's Rock Challenge team for all six of her years there – helping them become Scottish Champions in her final year.
She went on to continue her dance journey in Glasgow at Dance Studio Scotland. Here she completed her Diploma in Dance and even had her final year contemporary choreography 'Underdog's' chosen as one of only two student choreographies to feature in the end of year show, as well as being part of the team creating and performing the commercial piece 'Green Light'. She then moved to London for one year to study on the BA Contemporary Dance course at Trinity Laban Conservatoire of Music and Dance, before returning back to Scotland to gain her First Class BA (hons) in Dance at the Scottish School of Contemporary Dance in Dundee.
Emilia has performed as a dancer in choreographies by Thomas Smart with 'ShaperCaper', Stephen Martin of 'The Space', Rahel VonMoos (Trinity Laban), Jenna Corker (freelancer at 'CityMoves'), Pierre Tappon with 'Givoilunes Dance Company', Kate Tilmouth, Matthew Hawkins, Maxine Railton, Sarah McCaan, Nicola McFall, Gillian Whyte and Glauco DiLietto, among many more. She continues her work currently creating and performing in screen dance films, working in collaboration with various artists, musicians, videographers and photographers within Scotland.
Emilia hopes to continue exploring her love of dancing and choreographing back in the Highlands, and wishes to spread this love of performing to others in the area with her teaching.