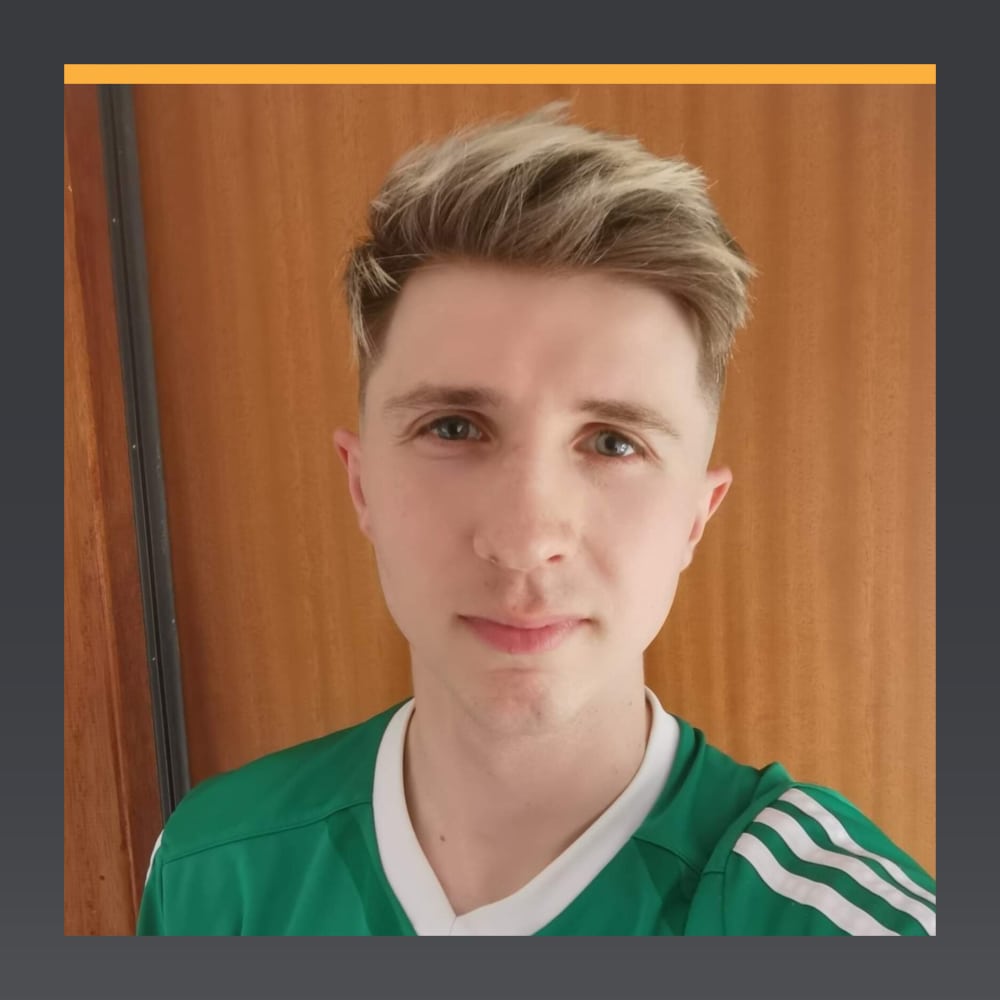 My name is Johnny Fowler and I'm 27 years old. Gymnast of 15 years. Coached various forms of gymnastics, cheerleading and trampolining for 12 years.
I have always had a love and interest in gymnastics, tumbling, balances and circus moves since I was as young as 5. I started gymnastics, initially to get a brillliant goal celebration for football, and was immediately taken over by it.
I practiced, competed and took part In gymnastics festivals all over the world for 15 years.
I started coaching at my local recreational gymnastics club at 15 and at the main club once I turned 18.
From my coaching for IGC I went on to use my skills it had taught me throughout a lot of my employment.
I taught children gymnastics skills whilst working at Infinity trampoline Park, I went on courses to help me teach children with autism to enjoy the space and trampolines as myself and the park managers always wanted to make gymnastics / tumbling / flipping inclusive for everybody of all abilities.
I continued to use my coaching skills to teach children to swim when I worked at Inverness leasure for 3 years and I have continued to coach gymnastics in the form of tumble classes for Team Love Cheer over the past 4 years.