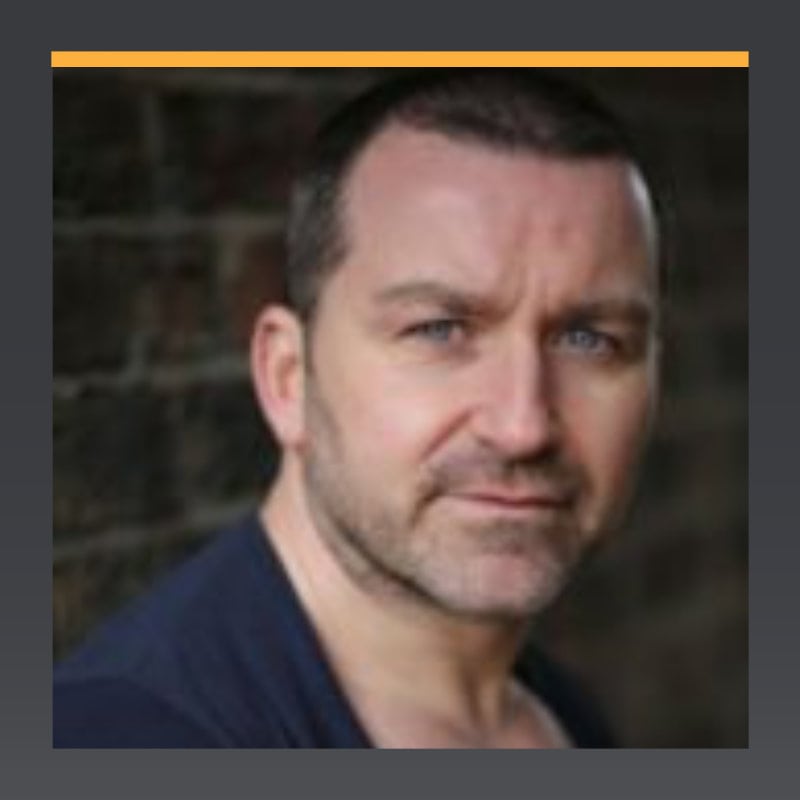 Cameron Jack was born and bred in Glasgow, Scotland and won a scholarship to study acting at Mountview Theatre School in London.
With dozens of screen credits to his name and a CV boasting Guy Ritchie and Christopher Nolan among others, Cameron has become a go to teacher for screen acting technique and has taught children of all ages all over the UK. He's the screen acting tutor at Performers College in Essex and at Reynolds Performing Arts in Dartford, Kent. He's also taught screen acting at Mountview, Arts Ed and Birds.
Cameron can be seen sharing the screen with Glenn Close, Anne Hathaway, Gary Oldman, Tom Hardy, Jason Statham, Benedict Cumberpatch and Guy Pearce among others.
THEATRE:
LES MISERABLES, WE WILL ROCK YOU (ORIGINAL CAST), THE DROWSY CHAPERONE, ALL THE FUN OF THE FAIR (ALL WEST END), SOUTH PACIFIC (BARBICAN), RICHARD III, A MIDSUMMER NIGHTS DREAM (REGENTS PARK) TRAINSPOTTING (UK TOUR)
TELEVISION:
GRANTCHESTER, CASUALTY, UNFORGOTTEN (2 EPS), STILL GAME, VICTORIA (2 EPS), EMMERDALE (10 EPS), OUTLANDER, CALL THE MIDWIFE, PATRICK MELROSE, TRUST ME, SEASONS, P**S OFF I LOVE YOU, EASTENDERS (2 EPS), SILENT WITNESS (2 EPS), WATERLOO ROAD, HOLLYOAKS, MAN DOWN, YOU ME AND THEM, QUICK CUTS, HE KILLS COPPERS (2 EPS), DOCTORS (3 EPS), M.I HIGH, FUR TV, THE STEPHEN LAWRENCE MURDER TRIAL, LOST IN FRANCE, ALL ALONG THE WATCHTOWER (4 EPS), TAGGART (3 EPS), THE BILL, PUNY HUMANS, LUCY SULLIVAN IS GETTING MARRIED, THE VANISHING MAN, THE LIVER BIRDS 2, HARRY'S MAD
FEATURE FILM:
WRATH OF MAN (2021), NEVER BACK DOWN: REVOLT (2021), THE LAST VERMEER (2021), DRAGONHEART: VENGANCE, DEATH RACE: BEYOND ANARCHY, PERFECT SKIN, CALIBRE, WHAT HAPPENED TO MONDAY, LEVEL UP, iBOY, LITTLE DEVIL, THE DARK KNIGHT RISES
SHORT FILM:
LIEUTENANT (2021 – ALSO DIRECTED), SARS 251 (2021 – ALSO DIRECTED) BOUND (2020), CLOSE SHAVE (2020), BOYS NIGHT, MHAIRI, FOG, OIL, LOVE AND OTHER STUFF, TINDERBOX, SHELTER, BREAK