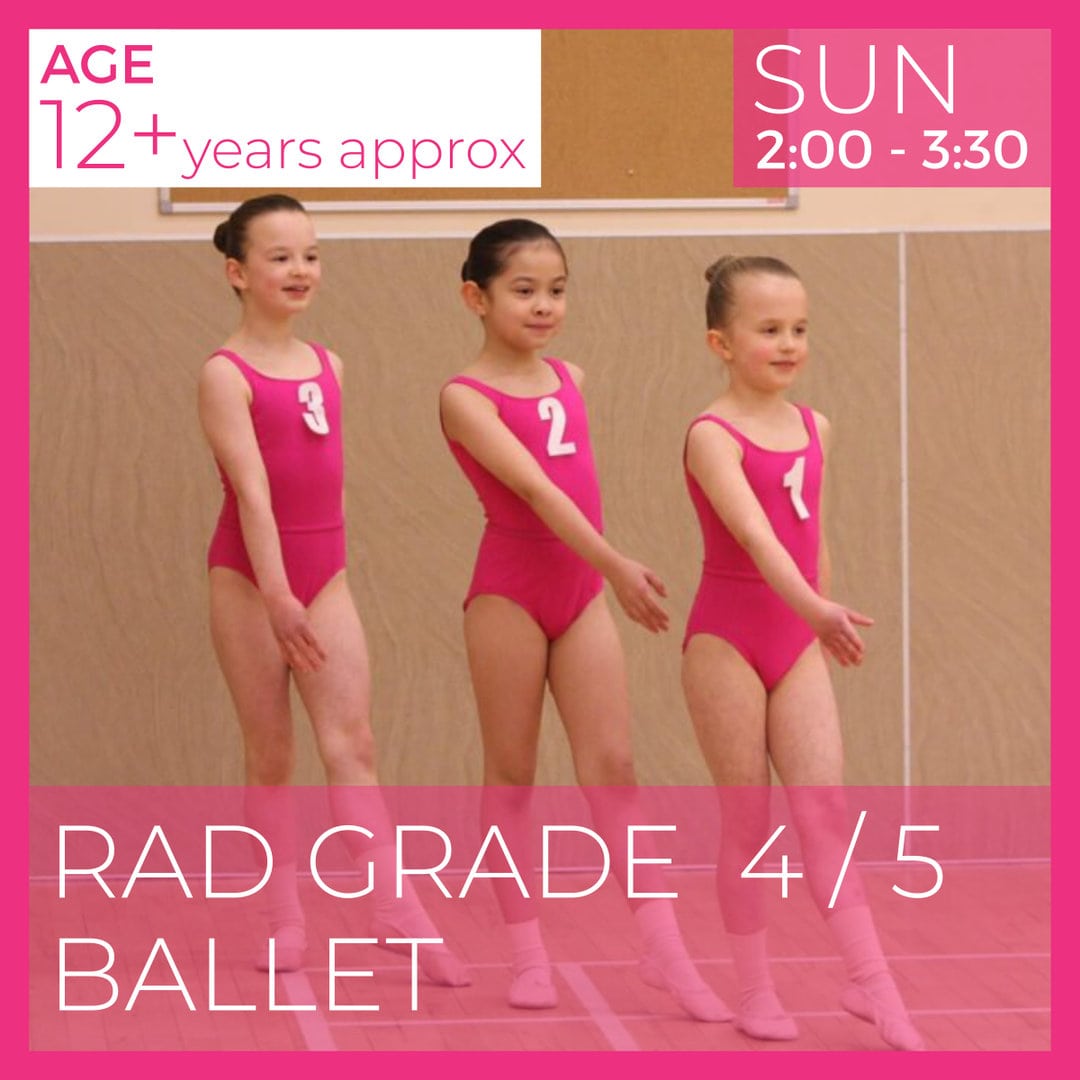 RAD Ballet at this level is a class for students working at Grade 4 and above.
This class helps to prepare students make a decision to either continue to work on graded units or transfer to work towards vocational exams.

At this level students should have strong technique a good attitude and classroom etiquette.

Around the world, RAD exams are recognised for their quality, and each year, nearly a quarter of a million candidates across the globe choose to take their dance exams with the Royal Academy of Dance.